Life, Hope, and Truth for Generation Now
Transformative understanding, impactful discussions, and cultural relevance empower spiritual growth for leaders and individuals alike.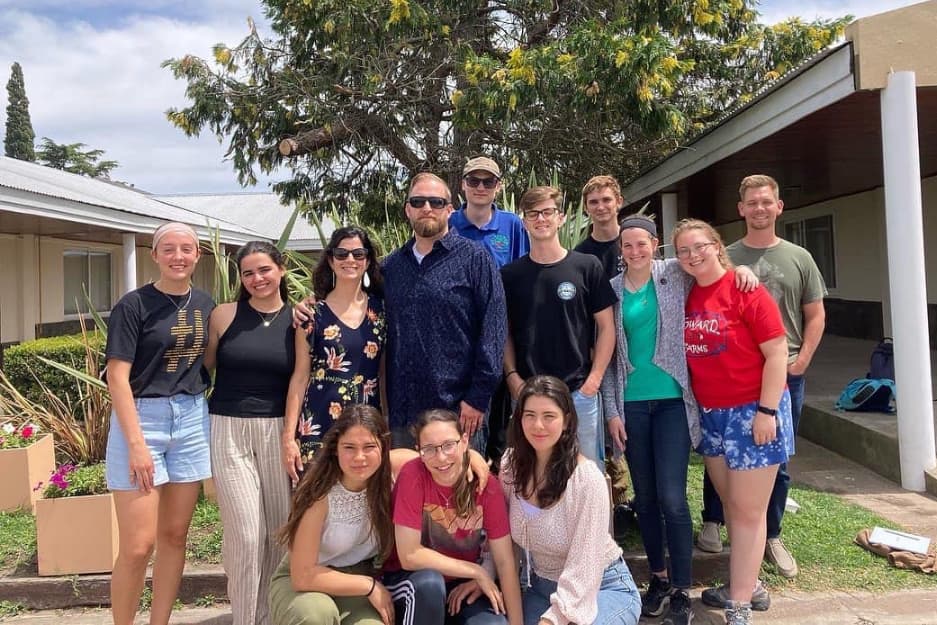 #Gospels Discipleship Resources
#Gospel goes beyond being just a book; it's a comprehensive media project featuring a free 14-day devotional, videos, a study guide, and resources. This all-in-one solution empowers you to lead meaningful discussions and connect with diverse backgrounds, equipping you for discipleship.
At
#Gospel

, our mission is to provide accessible resources that bridge the gap between biblical teachings and the modern context, empowering Christians to engage in transformative discussions and foster connections with diverse backgrounds.
We believe in equipping individuals with effective tools that enhance spiritual growth, lead to meaningful conversations, and deepen their understanding of the Gospel in a culturally relevant way.
#Gospels Book and Discipleship Resources
Your Source for Meaningful Discussions and Deepening Your Faith
#Gospel is a comprehensive resource that breaks down Paul's Gospel in Romans with engaging language and relatable storytelling. Immerse yourself in transformative insights, lead impactful discussions, and experience personal and collective growth on your journey of spiritual discovery.

Read more about the book and its messaging.

Watch our 14-day devotional that coincides with the book.

Dive deeper with our our comprehensive study guide.
Explore. Engage. Immerse. Disciple.
Maximize your spiritual growth and impact by utilizing all #Gospel resources along with your book, and join the conversation.
Dive into the book to explore the Gospel's message with accessible language.
Utilize the free downloadable study guide, filled with discussion prompts to facilitate meaningful conversations.
Immerse yourself in the 14-day devotional, allowing the Gospel's truth to transform your heart and mindset.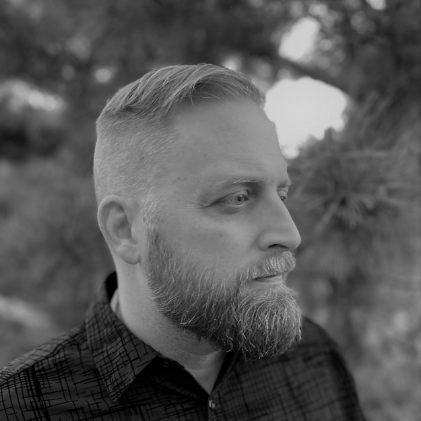 Daniel Rice, the founder of #Gospel, established this organization to convey the timeless message of the gospel to the contemporary generation, resonating with their distinct culture. His book, #Gospel: Life, Hope, and Truth for Generation Now, skillfully explores God's redemptive plan through the lens of today's context, drawing insights from Paul's letter to the Romans. 
With a decade of experience at Calvary Church in Lancaster, Pennsylvania, focusing on small groups, young adults, and students, Daniel, alongside his wife Melissa and their five children, passionately champions the cause of next-generation discipleship. Daniel travels to speak regularly on Romans, the gospel, and next-generational discipleship both nationally and internationally at churches, schools, retreats, and conferences.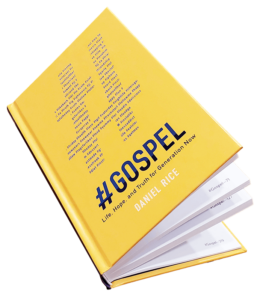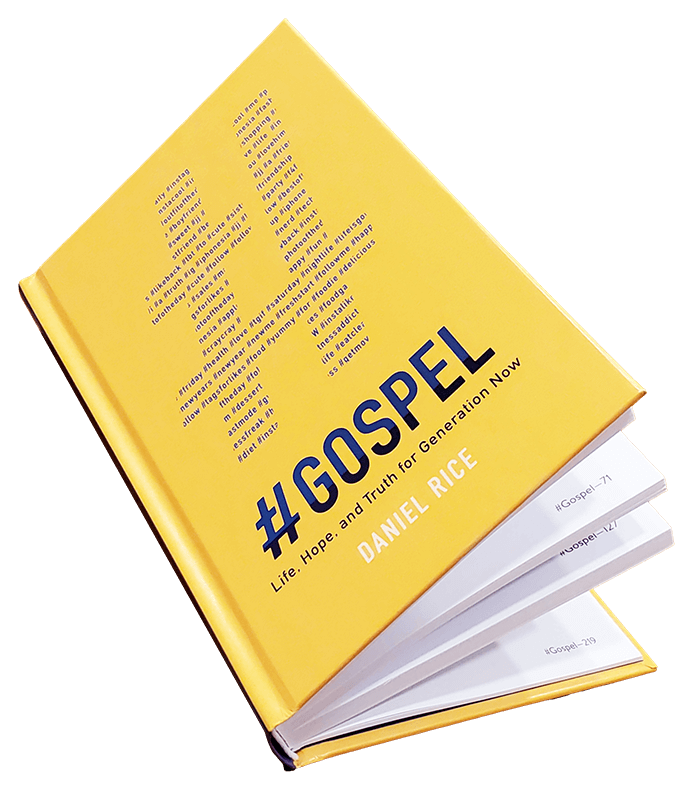 Explore, Engage, and Immerse in the Power of the Gospel
Join the conversation, and explore how #Gospel empowers impactful discussions while deepening your understanding of the Gospel.